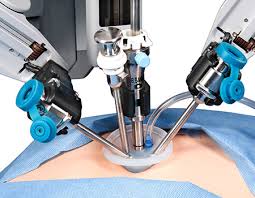 Single Incision Laparoscopic surgery is the future of laparoscopic surgery and is done only through a single incision. Traditional open gall bladder surgery requires a big 6-inch incision and a standard laparoscopic gallbladder surgery requires four small incisions but a single incision laparoscopic surgery requires only one small incision near the belly button. Single-incision is a rapidly evolving technology and has been successfully used by surgeons to operate appendix, gallbladder, and Bariatric surgery via sleeve gastrectomy.
Single-incision laparoscopic surgery is a very effective and new modality in the field of GI, Minimally access surgeries. This will further be reducing the scars of standard laparoscopy and towards scarless surgery.
Single Incision Laparoscopic Surgery in Faridabad
Dr. B D Pathak is an expert in single incision or scarless surgeries. He is the most experienced doctor and has performed many single-incision surgeries. Dr. Pathak is a very few surgeons who is the pioneer of single-incision surgery. Dr. Pathak has performed more than 50000 surgeries till now.