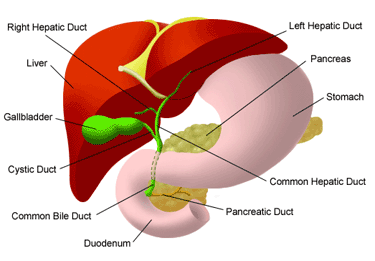 Hepatobiliary cancer consists of heterogeneous group of malignancies, wherein the standard treatments are minimally effective. This type of cancers evolve slowly with the time and develop mostly in the liver.
Liver cyst: Liver cyst is the abnormal growth of cysts in the liver, however, these are not very common and do not display any symptoms. In some cases, the liver cyst can be large in size and can be painful. In such cases, the cyst is drained and is surgically removed.

CBD Stone: CBD stone is a common bile duct stone also known as choledocholithiasis. Open cholecystectomy or laproscopic surgery are two well-known surgical procedure for removal of CBD stone.

CA Carcinoma Colon: Colectomy is the surgery where all parts of the colon are removed. In some cases, during the surgery, the nearby lymph nodes are also removed. However, in case, not the entire colon but only one part of the colon is removed then the procedure is called hemicolectomy.
Dr B Pathak is most experinced doctor in Faridabad. He has done more than 30000 surgeries. He is an expert in performing the hepatobiliary surgeries.